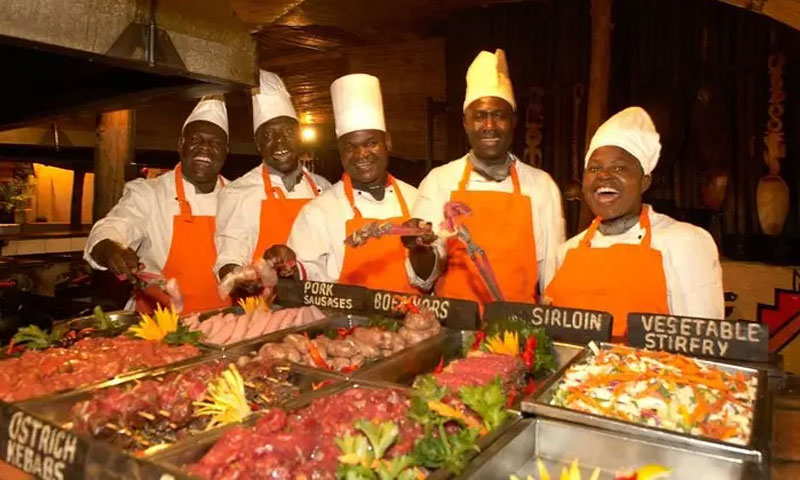 Overview
No trip to Victoria Falls would be complete without enjoying a traditional meal at The Boma - Place of Eating. Positioned near the Victoria Falls Safari Lodge and nestling amidst the indigenous Gusu forest, The Boma is not just another ethnic restaurant but a unique cultural experience that bombards the senses with the tastes, sights, sounds and smells of Africa - together with the warmth and hospitality of Zimbabwe and its people.
Specialising in a superb selection of Zimbabwean dishes, fish, a variety of game meat and potjiekos (hunter's stew) as well as vegetarian meals - diners are invited to sample ethnic delicacies and observe local customs.
There is live African entertainment every night and guests are each given an African drum to join in on the pulse and beat of the African rhythm.
Victoria Falls side only
Price: US$ 60 (includes return hotel transfers)